All Services at 9.30 AM
Sunday 10 December 2017
On this Sunday the congregation bring unwrapped gifts to place under the Christmas tree
for distribution by Launch Housing (previously Hanover) in Cheltenham
to those experiencing homelessness or a housing crisis. All worshippers are welcome to contribute as they wish. The service will include a children's Christmas story time and related activities as well as a blessing for the 2017 children and families of
Beaumaris 3 year old Kinder & St Martin's (Friday Morning) Playgroup & any members, family, friends of our church.
Sunday 17 December 2017
Special Choral Service when the St Martin's Singers together with an augmented choir of family, friends and other members of the church present the cantata "Born A King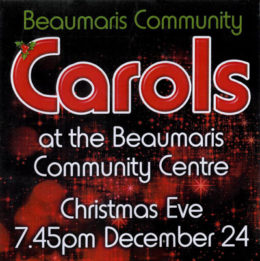 " which recounts the Christmas story in song and word. All welcome.
Christmas Day service
Monday  25
th
December commencing at 9:30 am.  All welcome.
 January services all commence at the usual time of 9:30 am. Everyone is welcome.